MKIllustrations wants to bring

your ideas to life with vibrant, creative, medically-accurate visual media

.
Specializing in custom medical illustration, we also provide medical animation, stock illustration and multi-media solutions.
See what we've been working on. And while you're at it, browse through all the work in our portfolio galleries to see past and present projects. Check back often to see what's new.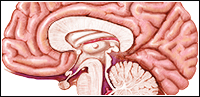 Take a look at what we are talking about. Everything from FAQ's to featured projects. We will be adding to our Spotlights regularly, so check back often.
Whether it's a brochure detailing the mechanism of action of the newest drug therapy, a video showing proper brushing etiquette to kids, or a series of illustrations following the latest surgical procedure, we can do that. Take the time to learn more about who we are and what we can do.
All content of this site is copyrighted, either by MKIllustrations or by a specific client as indicated. All rights reserved. Please note that all of the content and images on this site are protected by United States and International copyright law and may not be downloaded, copied, scanned, reproduced, published or altered in anyway without the explicit written permission of the copyright holder. By visiting this site, you agree to these terms. Thank you for visiting.
X